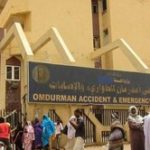 10 October 2016
Dear comrades, colleagues, brothers and sisters in the Sudanese Doctors Union,
We have received the news that the courageous medical doctors in Sudan, members of the Sudanese Doctors Union, have commenced a strike action on 7th October in protest against the bankrupt policies of the corrupt and dictatorial Al-Bashir government.  We are delighted to hear that other sections of the organised workers and labour movement in Sudan have rallied behind your timely action. 
Your courageous action, and the fact of its wider support in Sudan, is an important step towards the revitalisation of the trade unions in the country and formation of a broad based mass movement against the policies of the Al-Bashir regime.
The fact is that the policies of the Sudanese government have meant privatisation of the whole medical and health care system.  The natural outcomes of the neoliberal policies of the Al-Bashir government have been the closure of hospitals, and lack of access to healthcare for the majority of the population and in particular the poor and marginalised strata in Sudan.  Poor people cannot pay for private treatment or the cost of medicine and hence are condemned to a life in agony and despair should their health fail.
Iranian workers are familiar with such a situation.  In our country, also, the government is following the prescriptions of the IMF and World Bank and imposing neoliberal policies.  Privatisation of the whole economy and public services, including the health service, has meant misery for the workers and their families.  Health workers in Iran are on the receiving end of the harsh policies of the neoliberal government.   Wages are cut; contracts of employment are trampled upon; and, trade unions and worker organisations are attacked and repressed.
We believe that the only answer is through an organised collective response to ensure that the bosses, employers and the subservient government are stopped in their tracks.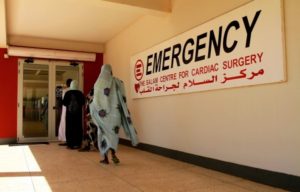 The UMMI pledges its full support for your industrial action and your legitimate demands.  We stand in solidarity with you.
We send our best wishes for a successful outcome to your strike action.  We are convinced that victory shall belong to brave and militant organised workers.
In solidarity
The Union of Metal Workers of Iran
10 October 2016