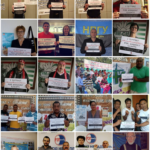 30 November 2016
Dear President Park,
I am writing to you on behalf of the Union of Metalworkers and Mechanics of Iran, affiliate of IndustriALL Global Union, to support Korean unions in their general strike of 30 November and in their demand that you resign immediately.
Your administration has long attempted to make changes to Korean labour law that undermine unions and workers' rights. These changes include permitting firing without due process, cutting wages for senior employees and allowing more outsourcing. Your administration has also orchestrated a crackdown on unions including police raids of trade union offices and arresting hundreds of trade unionists for peacefully carrying out their trade union activities. This includes the arrest and sentencing to five years in prison of KCTU President Han Sang-gyun.
The right to free assembly is protected by the Universal Declaration of Human Rights and the International Bill of Human Rights. Furthermore, as a member of the International Labour Organization (ILO), Korea is obliged to respect the principles of freedom of association. The International Labour Conference declared that the right of assembly, freedom of opinion and expression constitute civil liberties which are essential for the normal exercise of trade union rights.
Recently your government has been implicated in a disgraceful scandal in which major Korean corporations paid massive bribes to foundations controlled by your ally Choi Soon-sil in exchange for support for anti-labour policies and other favors.
We therefore strongly support Korean unions in their general strike and in their
demand that you resign immediately.
Sincerely,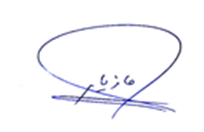 Maziyar Gilaninejhad