Geneva, 23 October 2019
H.E. Mr. Hassan Rouhani
President
Islamic Republic of Iran
Email: media@rouhani.ir; mission.iran@ties.itu.int
Dear Mr. President Hassan Rouhani,
I am writing this letter to you as the General Secretary of IndustriALL Global Union, which represents more than fifty million workers in mining, energy and manufacturing sectors in more than 140 countries, including Iran, to urge you to intervene to guarantee the immediate release of all the Azarab workers detained in a brutal attack by security forces on peaceful demonstrators in Arak on 20 and 21 October.
It is extremely worrisome that exactly one month after sending you another letter deploring the brutal attacks on HEPCO workers, who were also exercising their legal right to peaceful protest, we are forced to contact you again to call attention to the brutal attack by security forces against peaceful Azarab workers in Arak.
Azarab workers were rightful demonstrating to show their opposition to current developments in the company that have resulted in a serious deterioration of working conditions.  Many workers are losing their jobs, and scores of them have not been paid for months.
Therefore, once again, IndustriALL Global Union urges the Iranian government to abide by national and international core labour standards, and in consequence, put an end to the repression of workers exercising their legitimate right to demonstrate peacefully in public, and release immediately all the Azarab workers detained in Arak on 20 and 21 October
I anticipate your prompt action and reply.
Sincerely yours,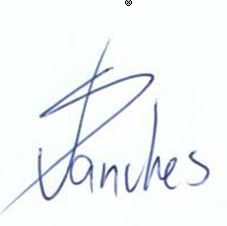 Valter Sanches, General Secretary