Geneva, 28 June 2021
H.E. Mr. Hassan Rouhani President
Islamic Republic of Iran
Email: media@rouhani.ir; mission.iran@ties.itu.int
Dear Mr. President Hassan Rouhani,
I am writing this letter to you as the General Secretary of IndustriALL Global Union, which represents more than fifty million workers in mining, energy and manufacturing sectors in more than 140 countries, including Iran, to urge you to intervene immediately to put an end to the violation of fundamental labour rights of oil and gas workers in Iran.
We condemn in the strongest possible terms the firing of more than 700 workers, who were fired for joining the Strike Campaign 1400.  This constitutes a blatant violation of international core labour standards, including Convention 87 on Freedom of Association and Protection of the Right to Organize, and Convention 98 on the Right to Organize and Collective Bargaining of the International Labour Organization (ILO).   We urge you to intervene to guarantee their immediate reinstatement.
We fully support the call from thousands of workers at oil and gas projects and petrochemical plants from 60 companies in eight provinces demanding higher wages, payment of unpaid salaries, and better contractual conditions.
It is imperative that the government address the fair demands from the oil and gas sector concerning better wages, including a set of wage demands for each employment category, adequate social security and better living conditions. Workers are willing to return to work if employers meet their demands.
As we have pointed it out in numerous occasions, we find it unacceptable that workers are employed by subcontracting companies, which provide labour for development projects in the oil and gas fields.  Contractors routinely underpay social security contributions by misclassifying workers, which affects their pensions, unemployment and sickness cover.
Therefore, IndustriALL Global Union urges the Iranian government to act without delay to protect the labour rights of oil and gas workers, and ensure decent working conditions for the workers as direct employees, which should result, among others, in higher wages, adequate social security and better living conditions.
I anticipate your prompt action and reply.
Sincerely,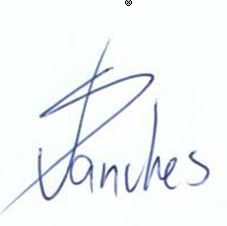 Valter Sanches
General Secretary