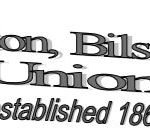 14 October 2021
c/o CODIR
Dear brothers and sisters,
Wolverhampton, Bilston & District Trades Union Council delegates wish to express our support of the Iranian oil and petrochemical workers' ongoing struggles.
We are a delegate based, city wide body of volunteers representing all trade unions in our city. We meet to discuss joint issues and to give support to workers in struggle.
Joint work between trade union and workers' bodies is often the key to success and it is good to see your co-ordinated actions.
Given how Covid has affected Iran, your continued ability to organise industrial action is impressive.
We recognise that the latest Presidential election was the biggest sham in Iran's recent history. The autocratic regime is hanging onto power by its fingertips.
One of our union delegates is a former Iranian oil and gas worker and he is keeping us up to date with your struggle.
We wish you continued successes.
In solidarity,
Nick Kelleher,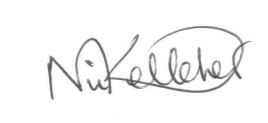 Secretary, Wolverhampton, Bilston & District Trades Union Council
TUCJCC rep Midlands (West)
To view the letter please click 
here